Meeting Information
Next Meeting
Saturday, May 21 at 3:00 Live at Spruill Center for the Arts and Via Zoom!!
Note Early Time!! You'll be emailed an invitation to connect before the meeting.
*** *** ***
The Beautiful Pansy!
Demo by Margo Knight
Margo will show us how to make a beautiful Pansy Bead!!!
So many colors, so many designs, and all perfectly glorious!
Also see Stephanie White's Beautiful Pansy Murrini included in her Winning ISGB 2022 Commemorative Bead displayed on the Home Page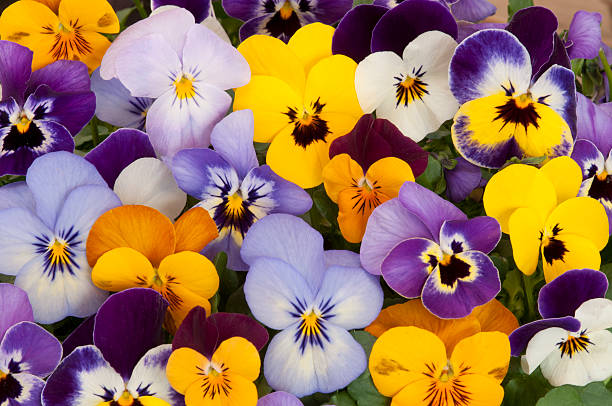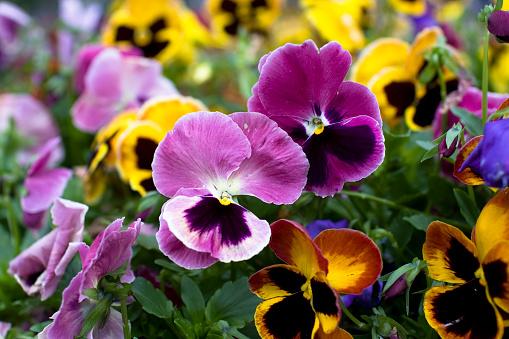 *** *** ***
**** ***** ********** ***** ********** ***** *****
See you there!
***** ***** ********** ***** ********** ***** *****
Please Remember! Beads of Courage desperately needs beads for their program! Please donate as many beads as possible. See below for more information. Thank You!
***** ***** *****
Beads of Courage Info
Make your BOC beads on a 3/32" or larger mandrel and have no sharp edges. Do not use reduction glass, frits, powders or enamels that leave a metallic surface on the beads. Be sure they're fully annealed and cleaned.
Children love fun beads in bright colors - but will appreciate any we donate! Check out their link: http://www.beadsofcourage.org/pages/glassbeads.htm and our SF page for more info.
***** ***** *****
TOOLS FOR TORCHTIME Southern Flames is asking members who may have duplicate or unused tools to donate them to our Torch-time area. This is the place in Beads by Design with torches that SF Members can rent. The donation of tools will make it easier for new beadmakers who have not yet purchased tools, or don't know what to purchase to work.
REMINDER: We love animals but for safety reasons we cannot have them at SF meetings or SF Sponsored Events.
Directions to the meeting
585 Cobb Pkwy S., Suite L, Marietta, GA 30060 - 3rd exit outside of I-285, North of Atlanta, is the South 120 Loop (a.k.a. Marietta Pkwy.) 2nd part of this exit, 120 Loop West, will carry you westbound back over I-75. Go 3 blocks on 120. Turn left on Cobb Pkwy and go about 1/2 block. Look for bowling alley and Easy Rental on left, turn and go in between them. Beads by Design, 770-425-3909, is behind Easy Rental.